The Southern Appalachian region is one of the biologically richest in the temperate zones. Species diversity is especially high among plants, insects, fungi, and amphibians (including the world's highest concentration of salamanders).
One reason for such high biodiversity is abundant rainfall. Another reason is that when the glaciers pushed southward in the last ice ages, they forced many northern species southward, then when glaciers retreated, many of those northern species sought the cooler temperatures of higher elevations, and stayed. As a result, the region has a mix of southern species in low elevations and northern species at high elevations.

(Photo of Red Eft by Tracy Hicks.)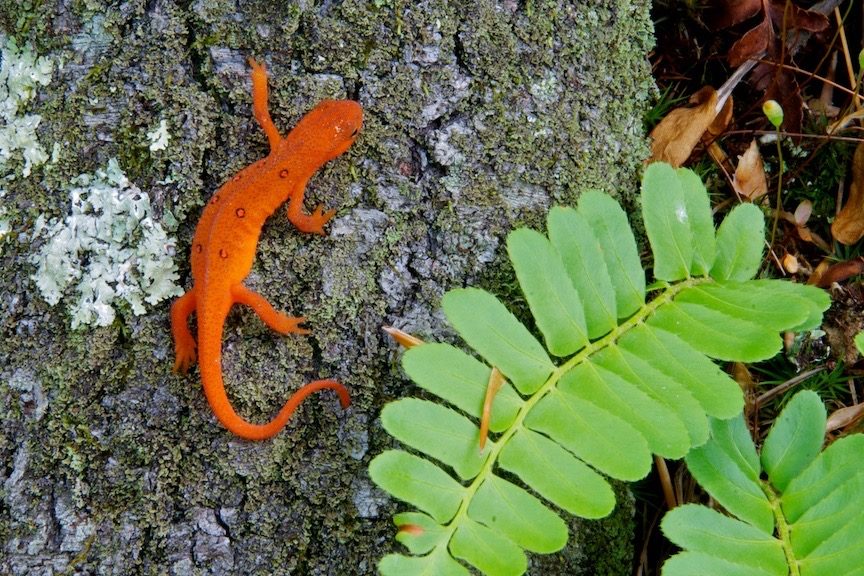 Located in the heart of this species-rich region of the Southern Apps, High Cove is near the Black Mountains, which are the highest peaks in eastern North America, including the very highest at Mt. Mitchell State Park.

We are an hour from Roan Mountain State Park to the north and from Grandfather Mountain, Linville Falls, and Linville Gorge to the east/ northeast. We are part of the Spruce Pine Mining District, a fascinating region for studying earth science, which boasts many unusual geological exposures. Dark skies provide good conditions for stargazing, including at the nearby Bare Dark-Sky Observatory.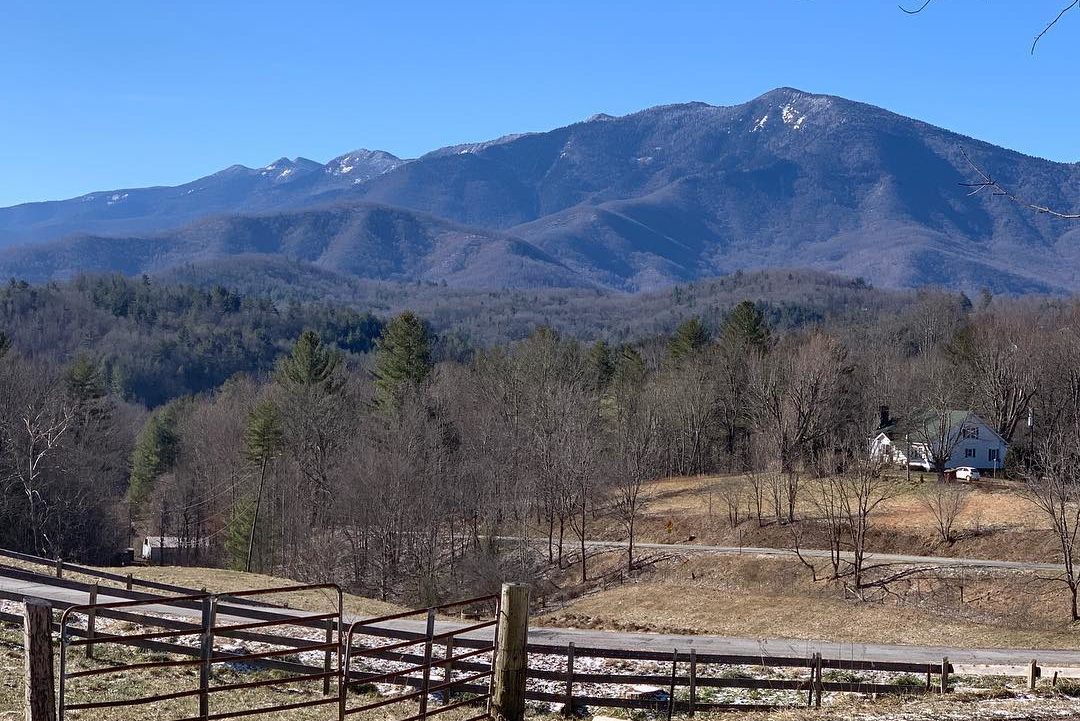 At High Cove, we can explore our nearly 100 acres of hardwood cove forest, with three springs feeding small creeks. A small patch of meadow habitat supports wildflowers and abundant pollinators. A pond is filled with bullfrogs and several species of fish, and there are catchment ponds along our roads to support other species of frogs.

In early spring, we hear spring peepers, then the ephemeral wildflower display peaks in April. In May and June, the fireflies make the nights feel magical. The dawn chorus of songbirds is filled with a symphony of calls. The fall color in our region is spectacular, and snows in winter create a peaceful hush in the cove. With four well-balanced seasons, every month brings new delights for the senses.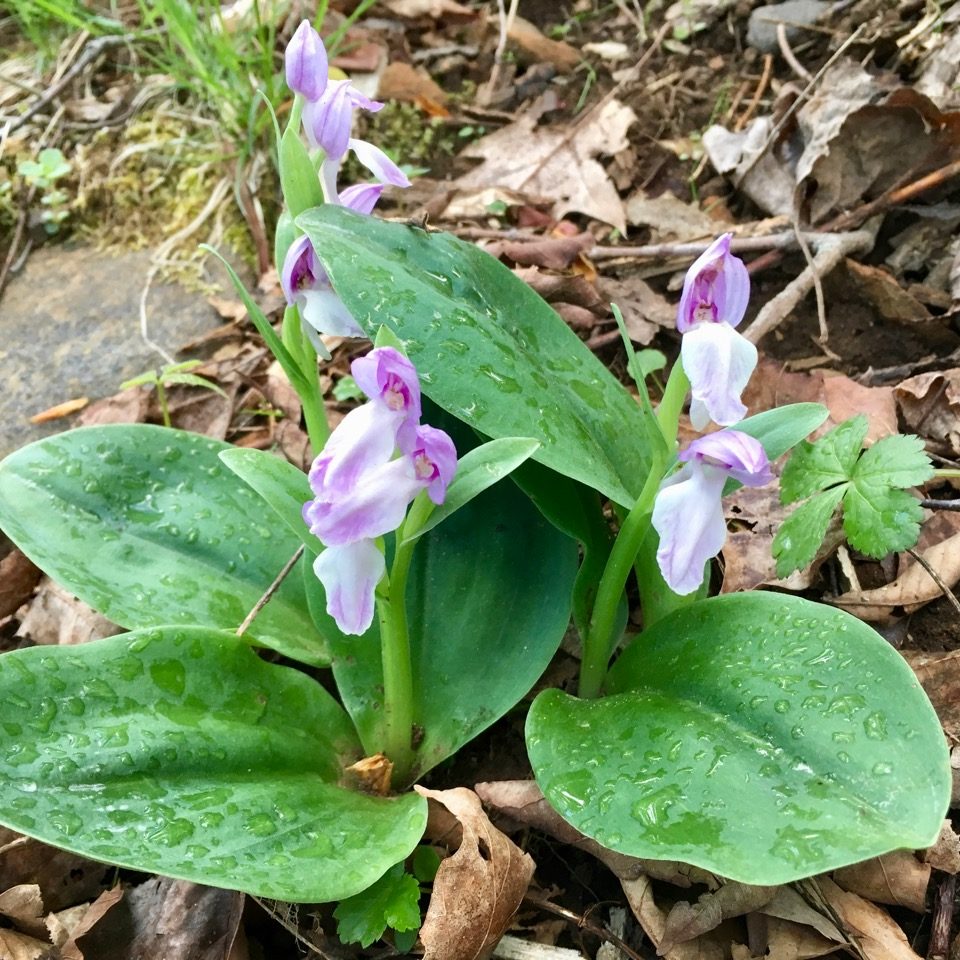 Back to The Region