Music is an important part of High Cove.
High Cove is located in a the heart of a region with rich musical traditions. We are surrounded by nationally recognized music festivals as varied as the L.E.A.F. Festival in Asheville and Merlefest in Wilkesboro, NC (just two hours away). Perhaps more importantly, the people of Mitchell County are deeply rooted in the musical traditions of the Appalachian Mountains. Among the local musicians, you can find people playing bluegrass, old-time, folk, roots rock, jazz and even klezmer!

There are plenty of opportunities to see well-known national acts at venues in Asheville. Closer to home, High Cove has become part of the lively local music scene in Mitchell County.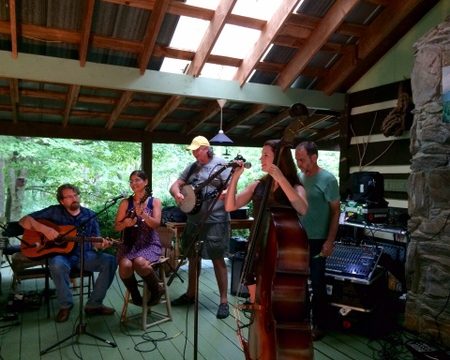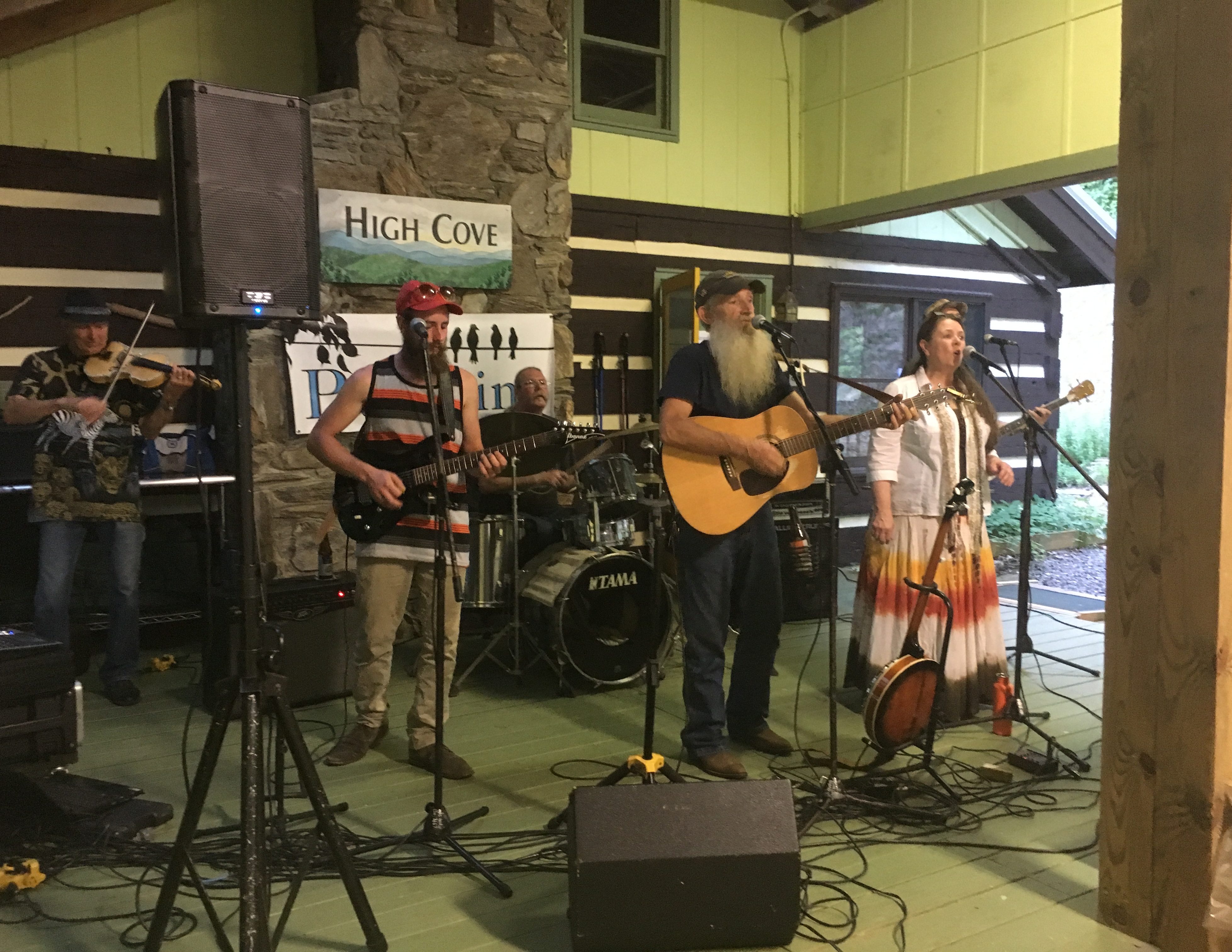 Picking, singing or listening– it's up to you.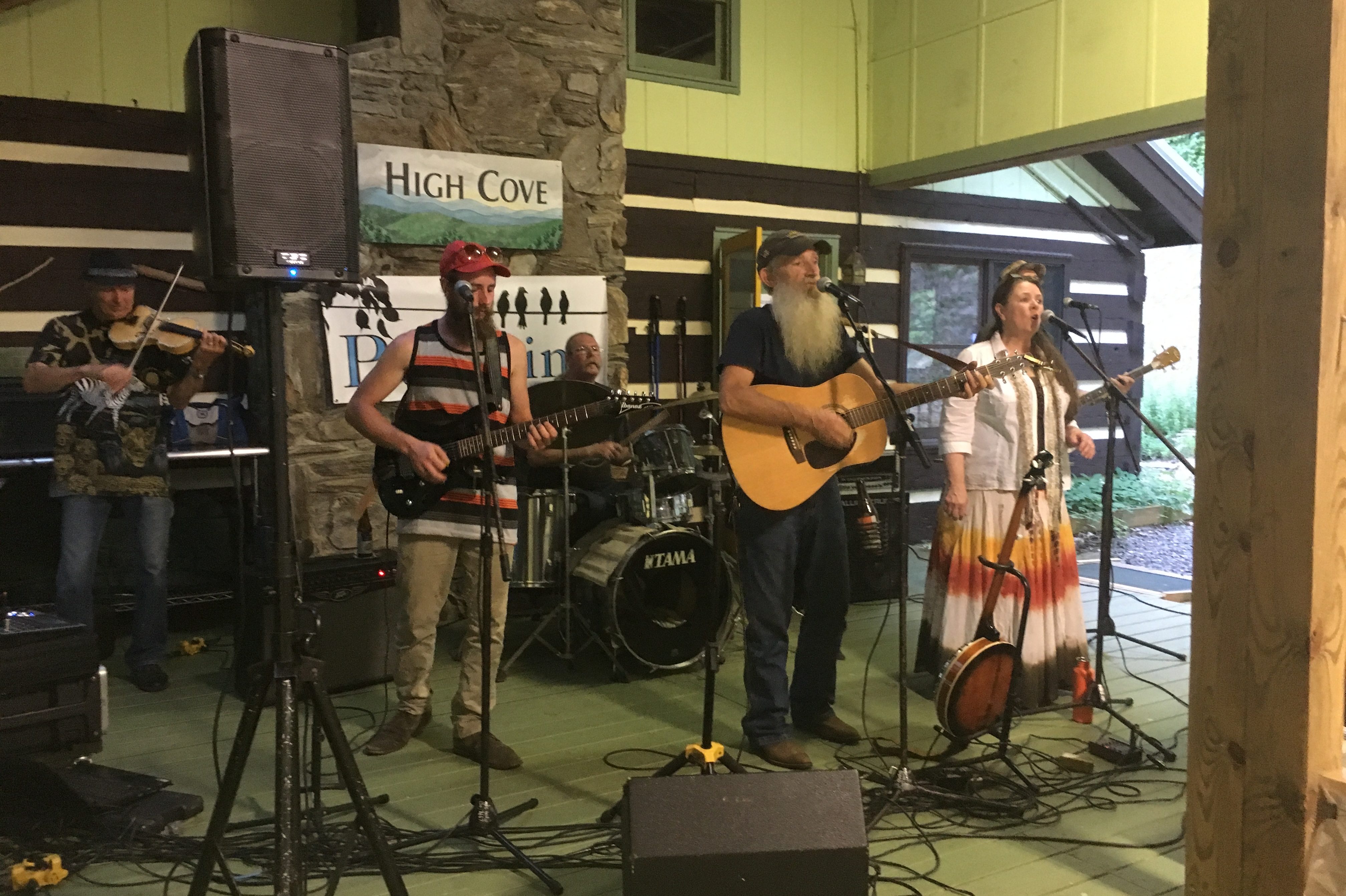 High Cove Music Festival
The first High Cove Music Festival was organized in the summer of 2012 as a one-day musical event, with aspirations to grow into a fully fledged festival. The event included both touring acts and a lineup of local musicians (including Smoky Joe and the South Toe Syndicate, pictured above). One favorite feature of the event has been the open mic for local talent. Check out the photo gallery below.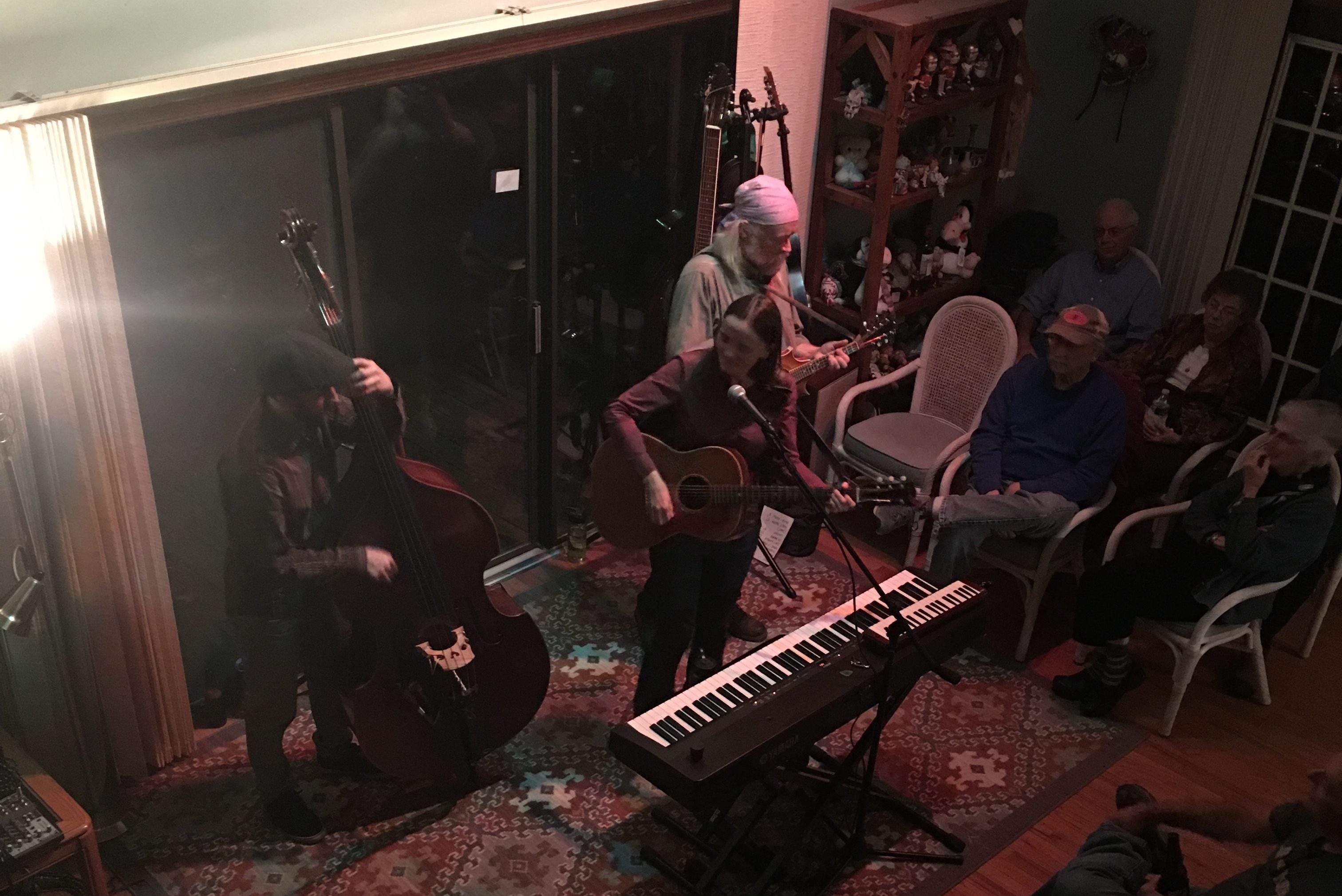 House Concerts
Across the country, house concerts have become an important way to hear live music, up close and personal. High Cove has become part of an active local house concert circuit, including concerts hosted in people's houses or at the Firefly Lodge.

Above: The Heather Pierson Acoustic Trio (October 2018).

Information can be found in the A-M-Y Events newsletter (described below).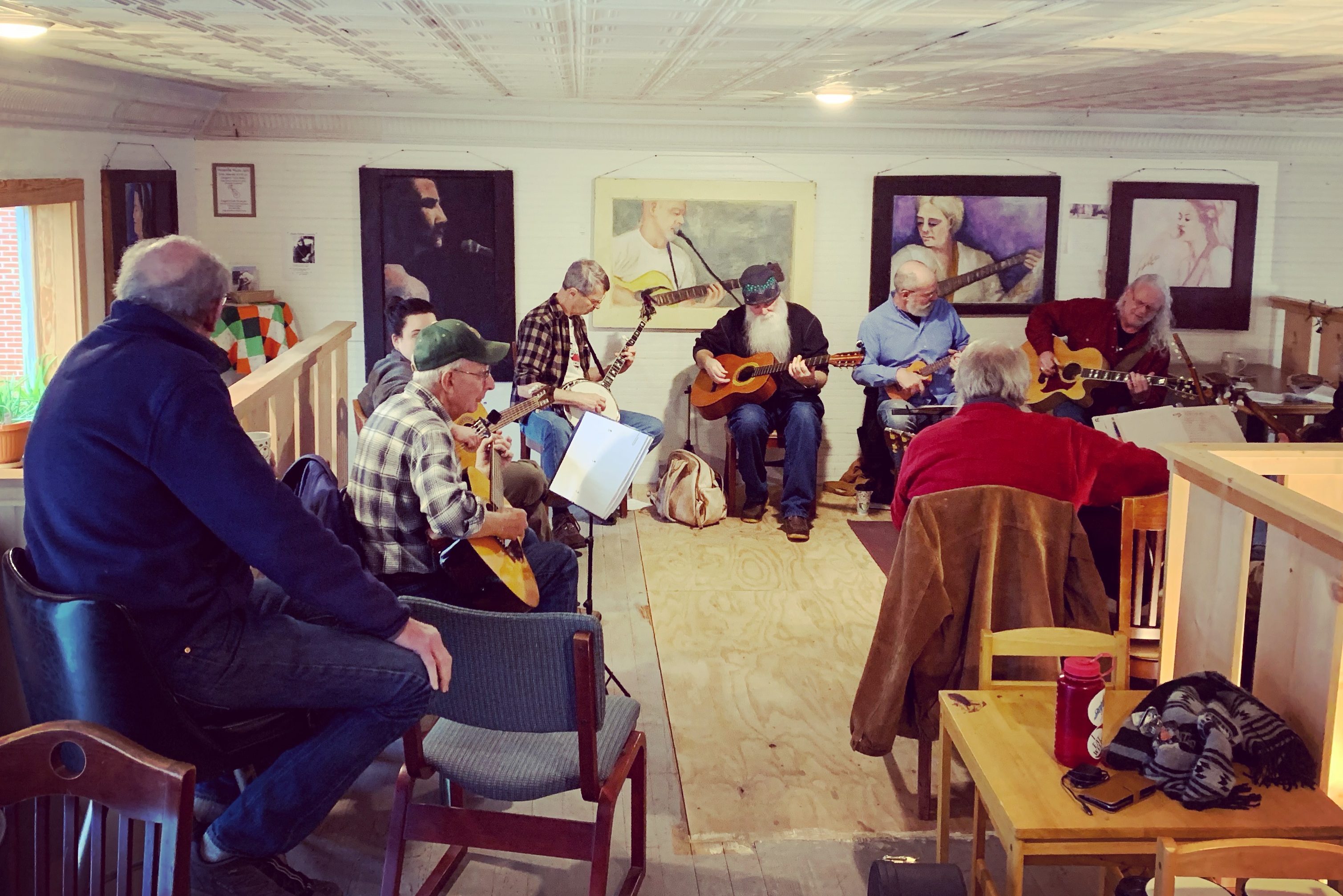 OOAK Gallery & Maples Coffee House in Micaville
Area musicians (including those associated with High Cove) often gather for concerts, open mics and casual old-time jams at this unique nearby venue– the "One Of A Kind" Gallery. The Saturday morning jam, started by David Wiseman and Ron Greene, has become extremely popular (pictured above).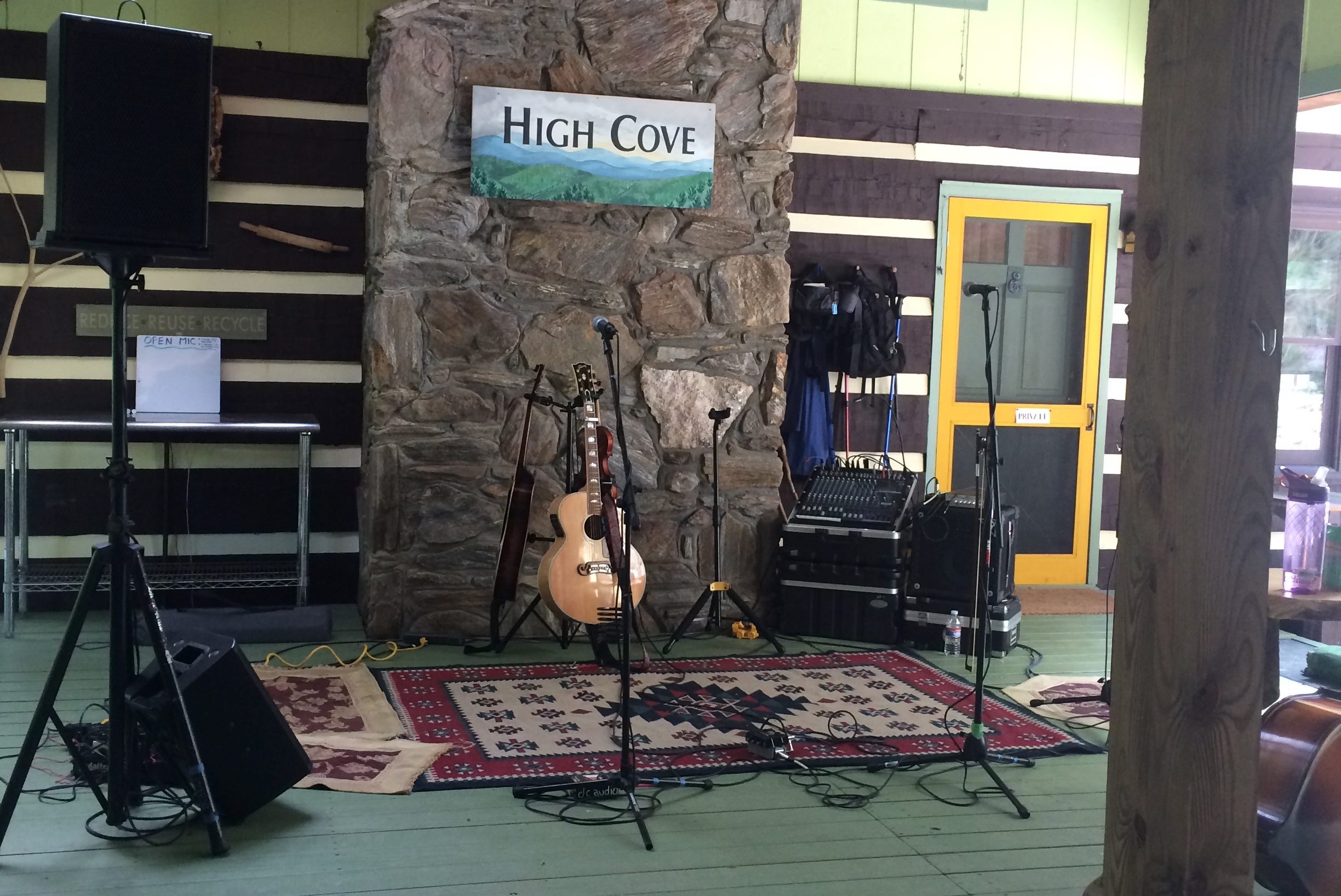 Firefly Music
The Firefly Lodge has served in the past as a place for community gathering, and has been the venue for the music festival. The Firefly Lodge Group is working on renovations and has plans for improving its ability to host a variety of musical gatherings, from house concerts to songwriting workshops, open jams and even recording projects. The Firefly Lodge Group includes David Brain and Carmela Pedicini, both of whom are musicians (recording and touring with the band, Passerine, since 2009).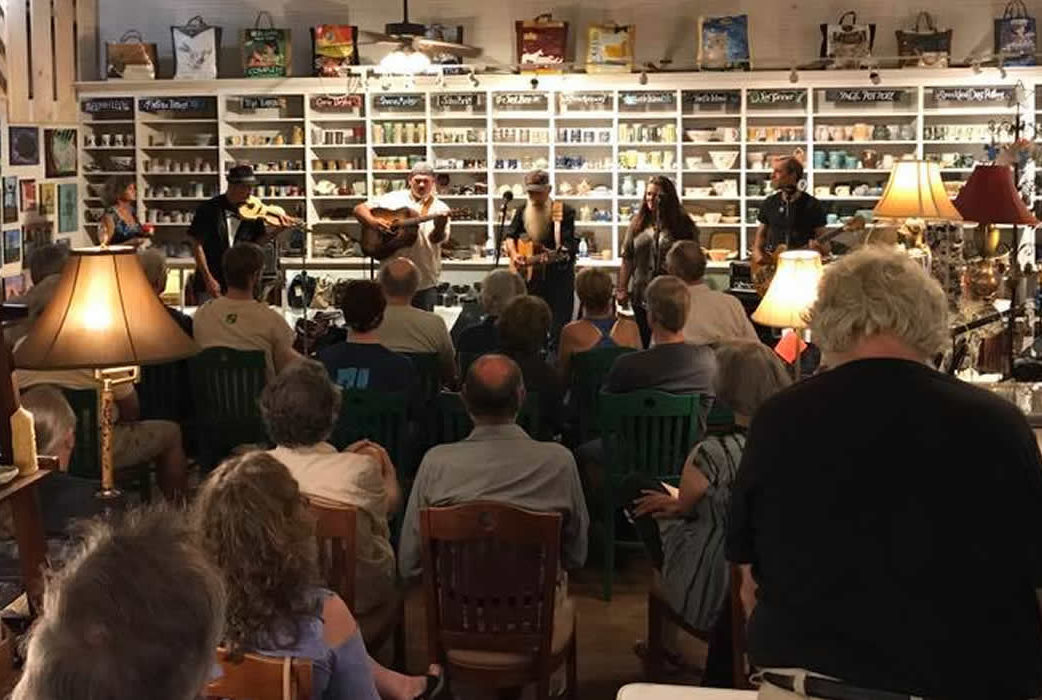 A-M-Y Event Listing
Resident Ron Greene maintains a weekly email newsletter listing live performance events in Avery, Mitchell, and Yancey counties.

(Photo above: An evening of music at the OOAK Gallery in Micaville.)