Hiking trails.
High Cove itself has several miles of trails, from easy strolls along Beech Creek to somewhat more strenuous hikes up to the ridge, affording glorious views of the Toe River Valley in one direction, and the Black Mountains in the other direction. If you are interested in longer hikes, the region offers a lot of possibilities.
Hiking Trails in the Region:

Black Mountains Crest Trail
Trails at Mt. Mitchell State Park
Trails at Roan Mountain (including Appalachian Trail)
Trails at Linville Gorge Wilderness Area
Trails at Black Mountains and South Toe River Area (Celo)
Trails in the Great Smoky Mountains National Park

Trails in the less populated Greenbrier/ Cosby and Balsam Mt. / Big Creek / Cataloochee areas are about 2 hours away – good for a day trip.

Waterfall Hikes
Crabtree Falls (access Blue Ridge Parkway from Spruce Pine)
Linville Falls – Erwins' View

(Thanks to the ASIF Center for this useful guide to local hiking.)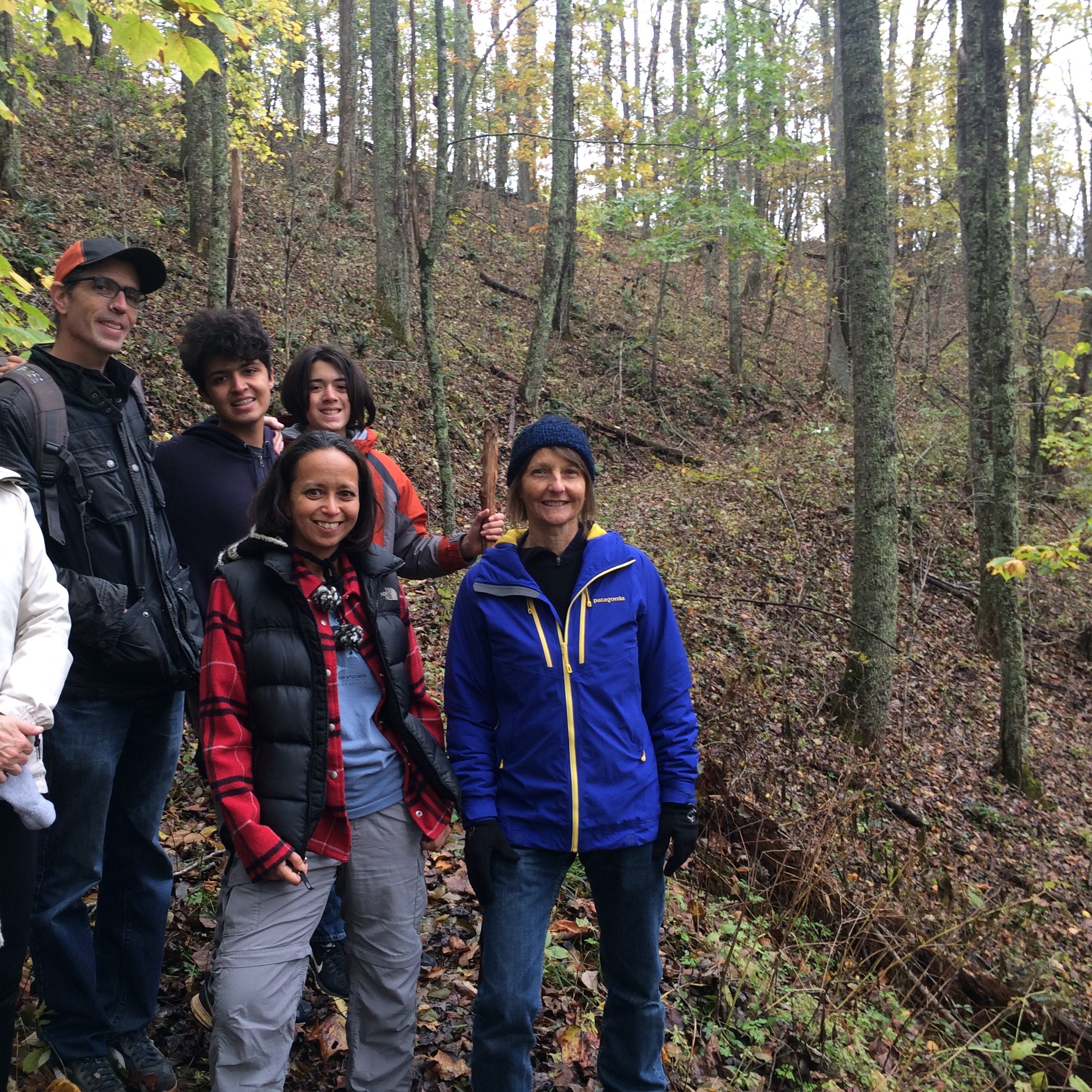 Visitors to the ASIF Center, exploring High Cove's trails.
Kayaking
Nearby, the South Toe River offers great opportunities for kayaking adventures (or just a lazy dip in the cool water).
Bicycling
The area around High Cove is a popular destination for cyclists. High Cove itself is located near NC Scenic Byway 80, which offers the opportunity to work your way from the South Toe River to Kona and eventually to Bakersville. For the more adventurous, convenient routes stretch from Roan Mountain to Mt. Mitchell, or even to Asheville via either the Blue Ridge Parkway or other roads that are less traveled. Throughout the area, there are many miles of quiet roads, winding through beautiful wooded landscapes. Also nearby, the Blue Ridge Parkway offers some spectacular rides. If you prefer to ride with a group, the area hosts a number of regular recreational events and races for bicyclists.

High Cove is a frequent host to visiting bicyclists, thanks to residents Marc Poland and Larry Hall. Marc is an accomplished competitive cyclist and Larry is a lifelong area resident, so whatever your interests for a day on the bike, you're sure to find assistance and very likely company for your adventures.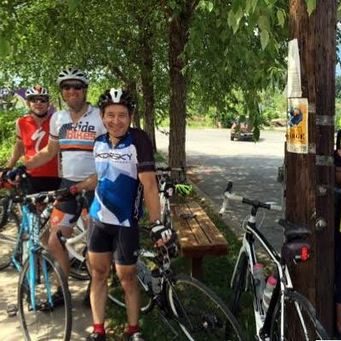 Skiing
There are no ski lifts in High Cove, and the annual snowfall generally offers limited opportunities for cross-country skiing. However, there are three ski resorts in the area around Boone, NC: Appalachian Ski Mountain, Sugar Mountain, and Beech Mountain. This is about 90 minutes drive from High Cove. All of them have snowmaking capabilities and operate during a season that runs from November to March.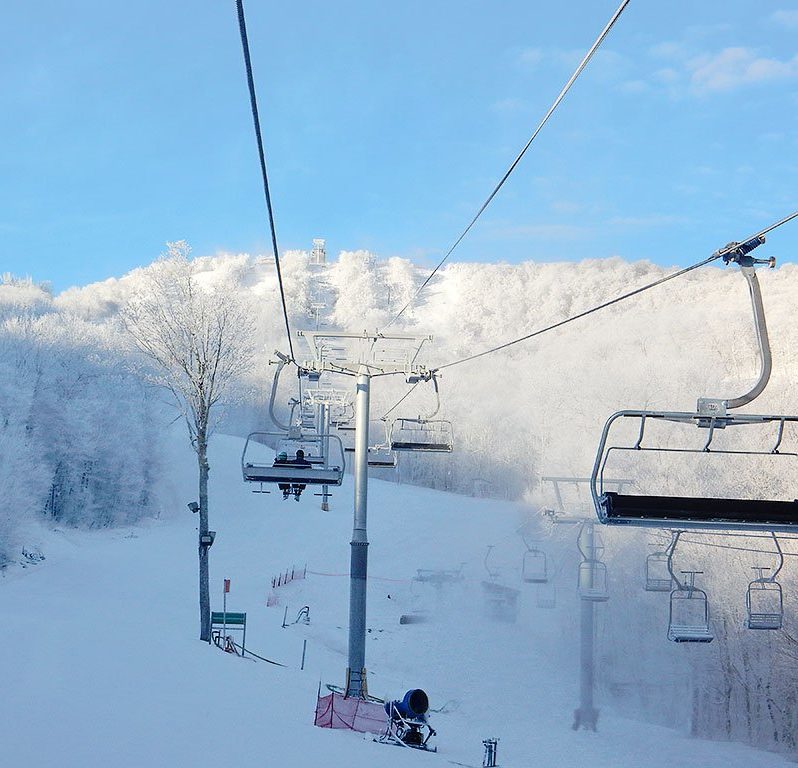 Ski lift at Sugar Mountain Resort.