Travel to High Cove.
High Cove is about an hour from the Asheville Regional Airport. It is about 2 hours from Charlotte, and about 4 hours from Atlanta Airport.

Driving to High Cove.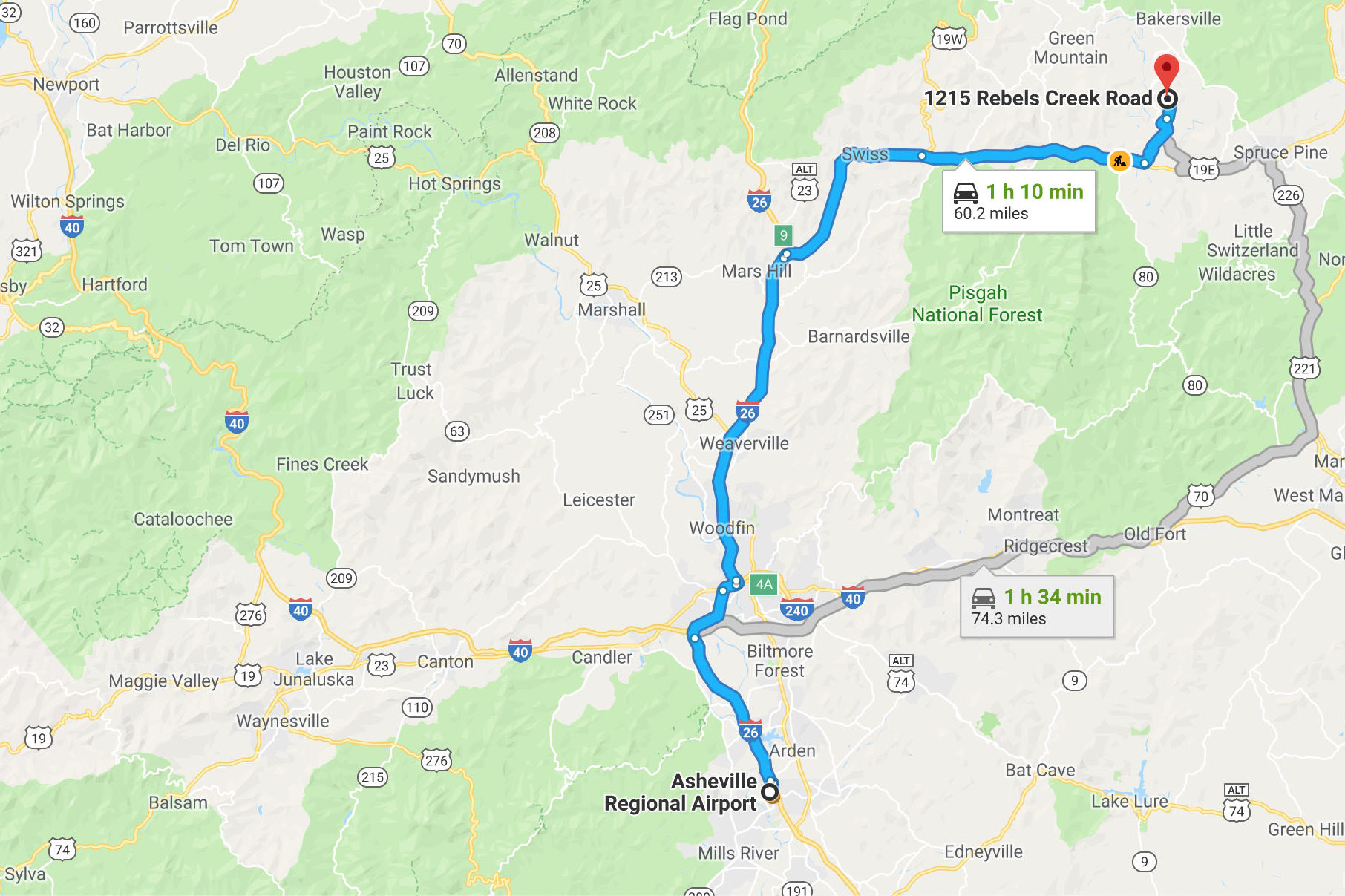 From Asheville.
It's about 1 hour, door to door, from the Asheville airport (which is south of Asheville) to High Cove. From the airport, follow I-26 East to I-240. I-240 to the northeast (toward downtown) takes you around to US19/US23.

Take NC 19/23 (future I-26 East) north from Asheville to exit #9. NC 19 becomes NC19E. Drive east past Burnsville. Turn left at Highway 80 and follow 80 to Rebels Creek Road. Turn right at the little white Rebels Creek Baptist church. The entrance to High Cove is about 1.2 miles up Rebels Creek Road, on the left.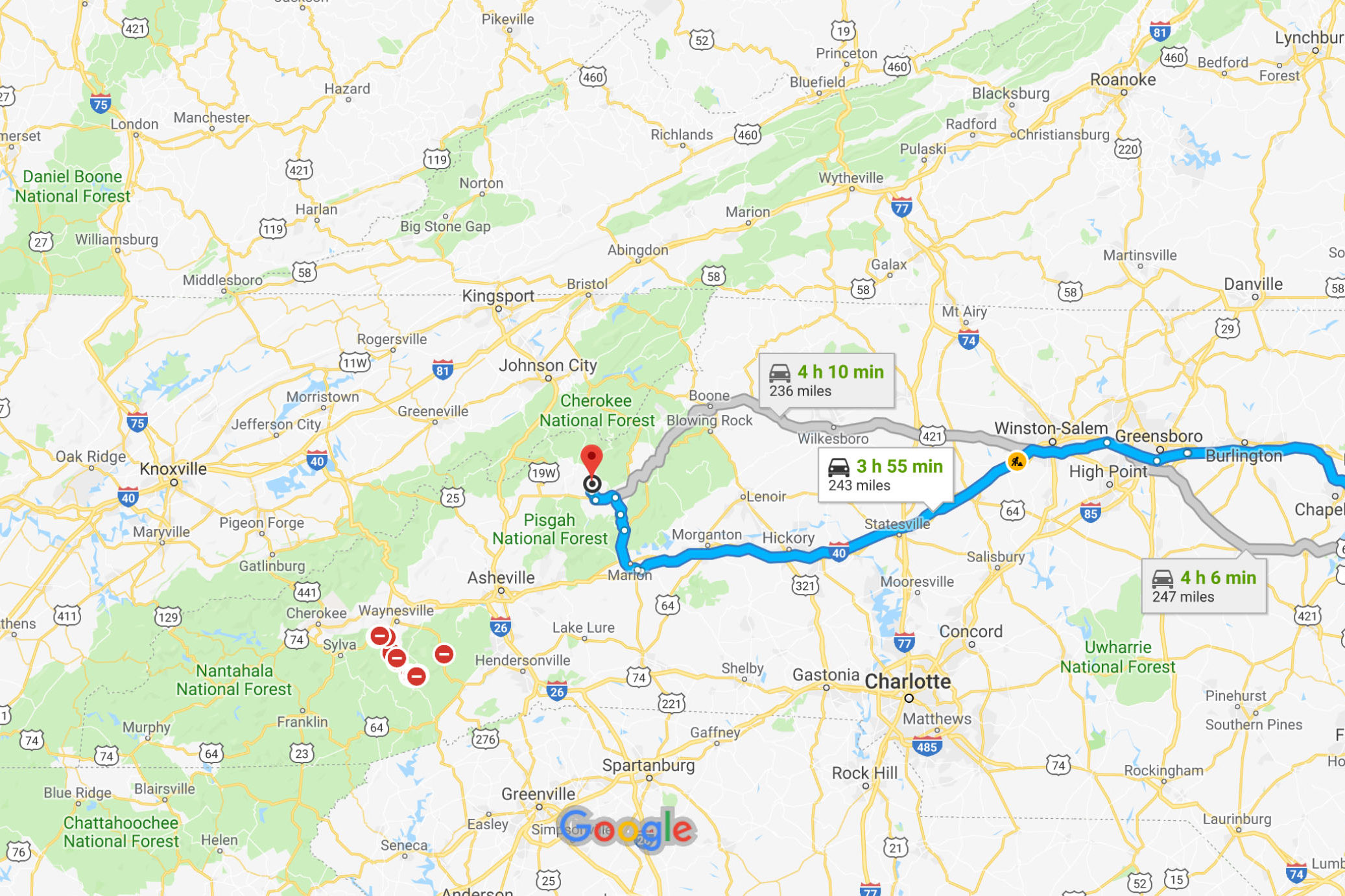 From Eastern North Carolina.
Take I-40 west to Marion (Exit #86). Follow Rte. 226 north past Marion and up the mountain. After passing under the Blue Ridge Parkway at the crest, continue to follow 226 down into the outskirts of Spruce Pine (past the Walmart).
Turn left on to NC 19E and follow it west to highway 80. Turn right at Highway 80, and follow it north to Rebels Creek Road.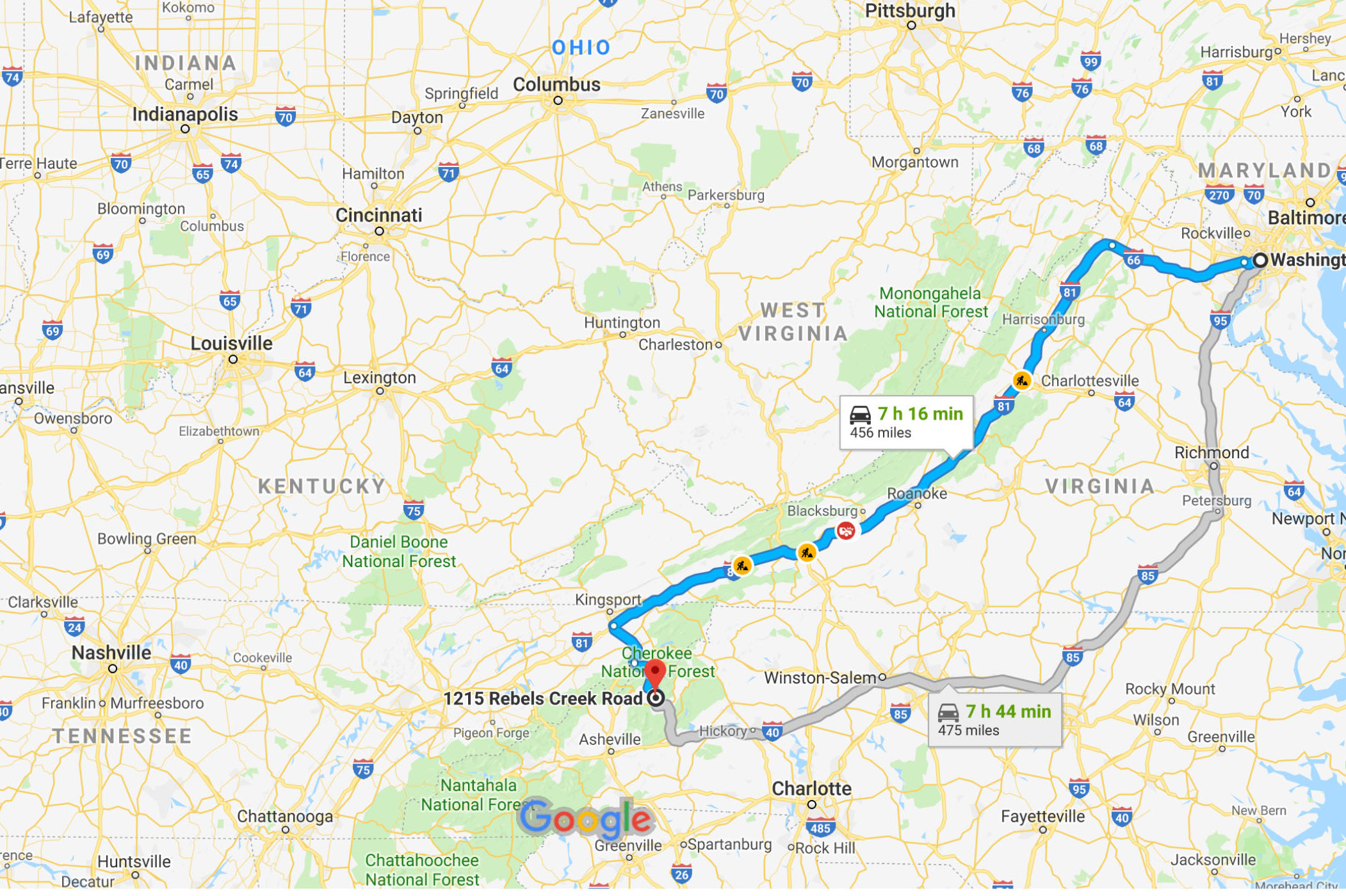 From the North and East.
I-81 will take you to I-26, which you can then take south through Johnson City and toward Asheville. You follow I-26 south to exit 9 (NC 19). For a more scenic drive, you can also take exit 32 (Unicoi Road). Turn left onto TN 107, which becomes NC 226 at the state line. NC 226 goes through Buladean, Red Hill, Loafers Glory. In Loafer's Glory (between Red Hill and Bakersville) turn right on 80 and follow it past Kona to Rebels Creek Road (on the left, coming this direction).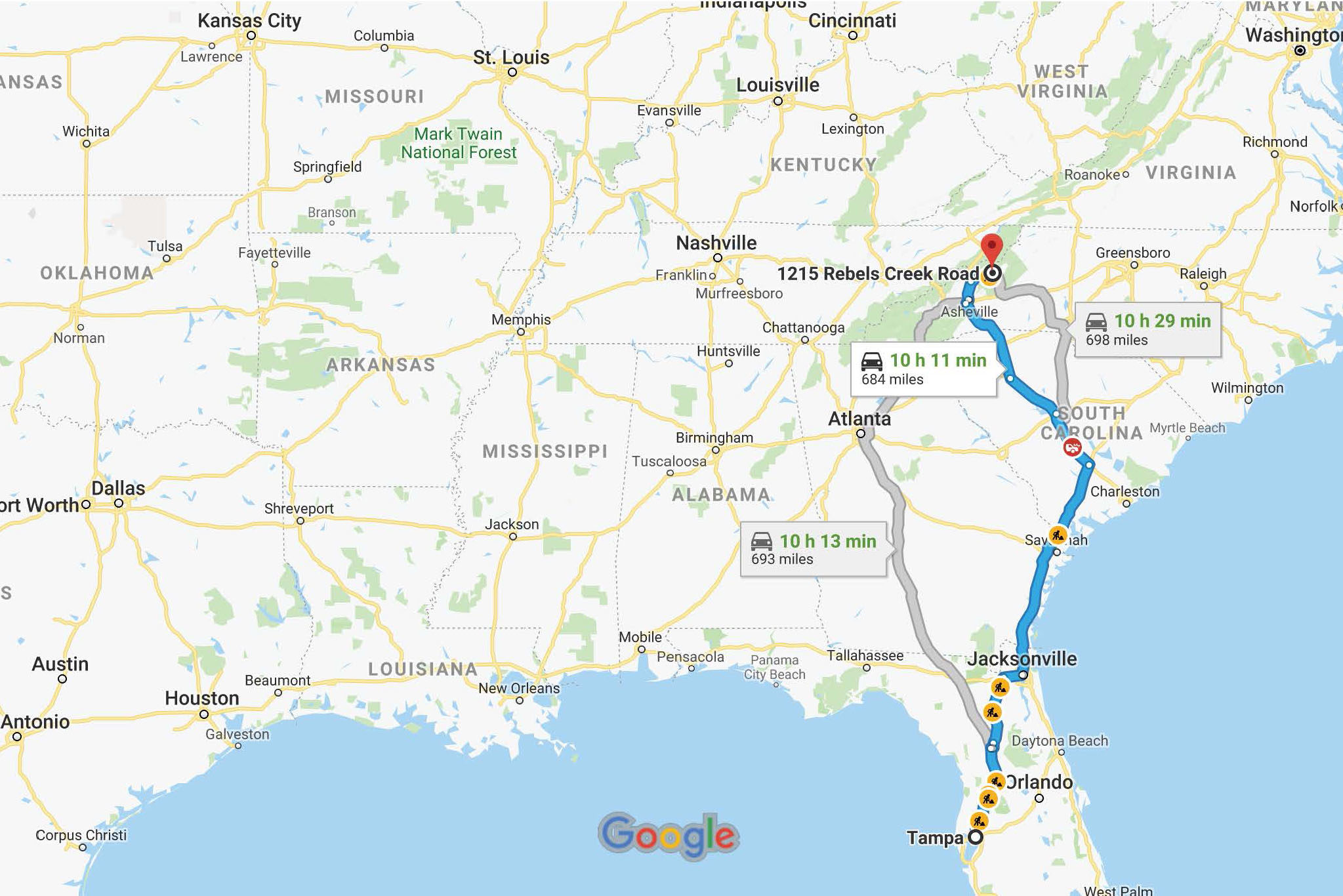 From South Florida.
We have found that the fastest route follows I-95 north to I-26. From the Gulf Coast (Tampa, Sarasota, and points south), we recommend I-75 north to Ocala, then US 301 north to I-10 at Baldwin. Take I-10 east to I-295 (near Jacksonville) and then north on I-295 to I-95 North. Just past St. George, SC, take I-26 west to I-240 in Asheville. From the east coast, just follow I-95 north to I-26 W to Asheville.

Note: there is a "scenic route" north from Spartanburg, SC. Take I-85 to the east and then Route 221 north through Rutherfordton, NC, and past Marion to Rte. 226 (which splits off to the left, just past Woodlawn). 226 winds its way up to the crest of the ridge, passes under the Blue Ridge Parkway, and then down into Spruce Pine. Turn left at the traffic light at NC 19E and drive west to highway 80.
From South and West.
From Atlanta, I-85 north will take you to I-26 in Spartanburg. Another option is to take exit 42 to I-185/US 29. US-25 (exit 15) then takes you across the state line and up to I-26 West to Asheville.