Trails at High Cove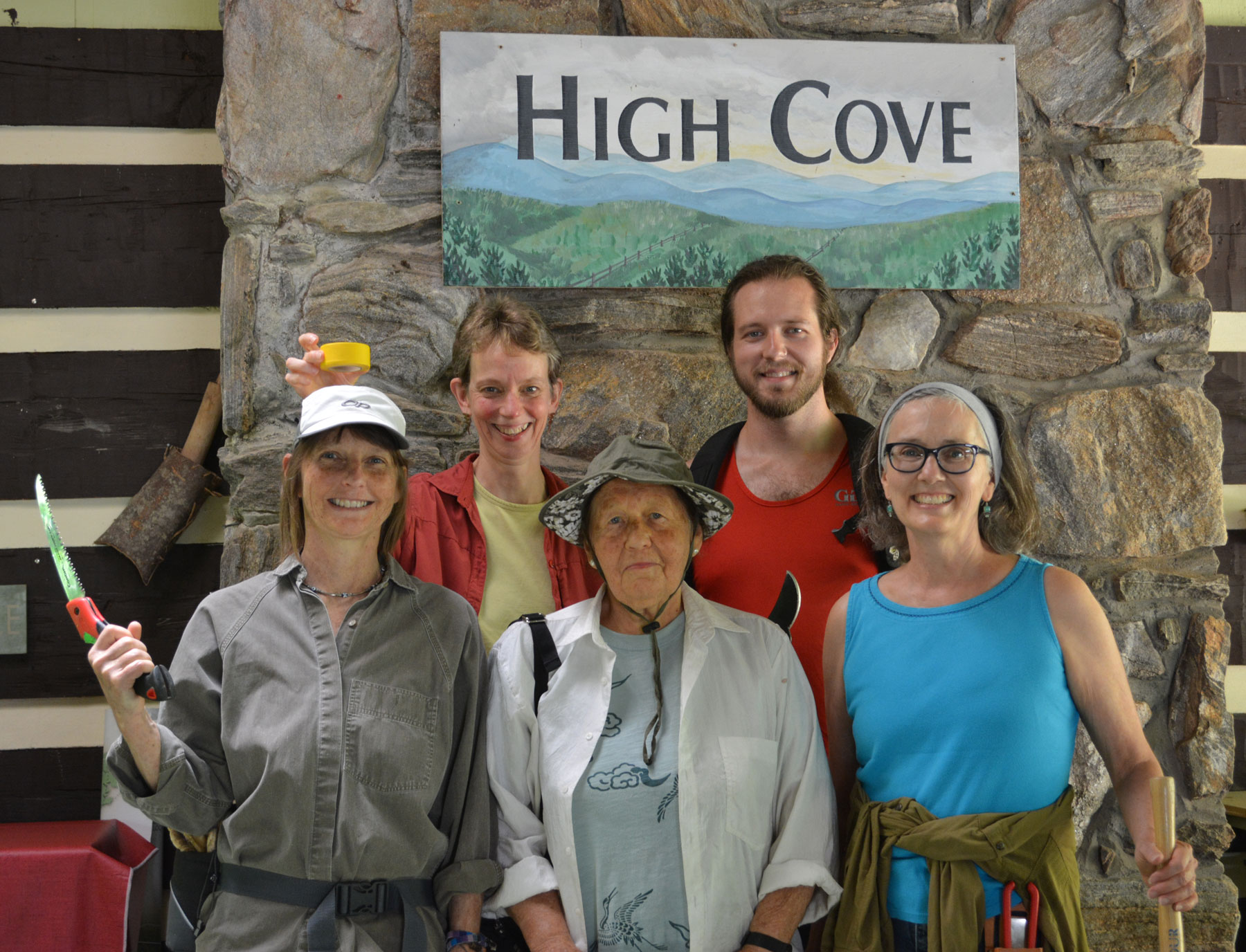 Trails Group (Photo by Bob Maier.)
It's pretty sweet to step out the door and onto a trail. From my house I can take a trail down through the rhododendron thicket and along Beech Creek to Firefly Lodge, or up the ridge to the crest where I can walk across the top of High Cove, seeing the Toe River below and Roan Mountain in the distance, before coming down through a mixed hardwood cove and out into the meadow. It's always cool in the woods, and my ears are drawn to the sounds of water and wind, birds and insects. Or, on less solitary walks, the sounds of friends' voices.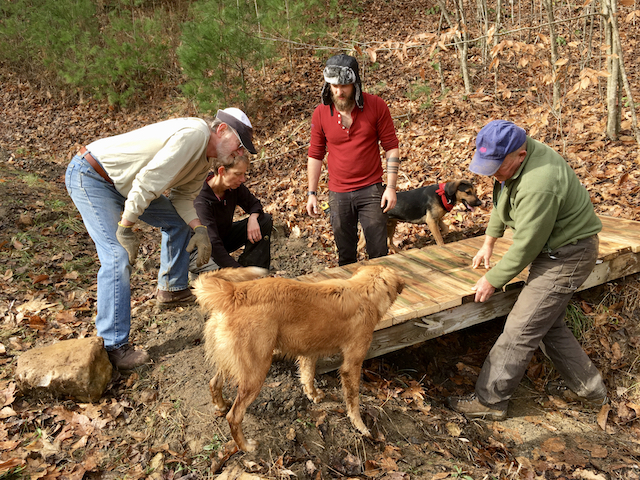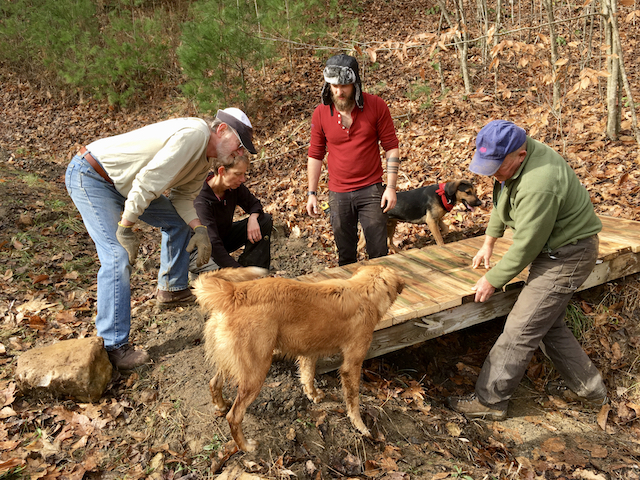 Many of the trails here are remnants of old timbering or mining roads. The forest is quick to take them back so it's a challenge for those of us who work on the Trail Team to keep them passable and natural-looking, while managing the impacts of boots and paws. Each trail has its own character and opportunities. The Crest Trail is the longest, with a variety of habitats, plants and animals. It offers spectacular mountain views, especially in winter. But it's steep; not everyone can traverse it.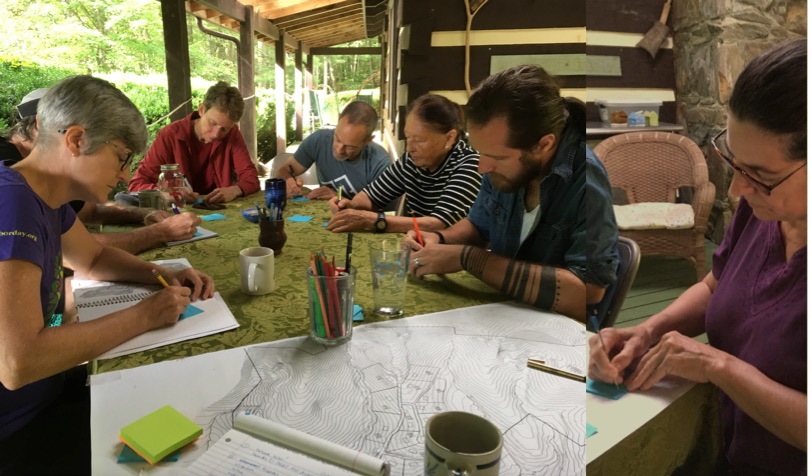 Other trails are less demanding but equally rewarding, like the Beech Creek Trail. A few steps beyond the lodge and you're hearing the creek, seeing the delicate club moss along its banks, noticing the sparkle of mica on the ground. In early spring it's blanketed in yellow and green trout lilies. Another way to enjoy the woods is to notice what the trees are doing: are they budding, flowering, leafed out, or bare of leaves. Thirty trees are tagged for a "phenology trail," where these observations are recorded from year to year and the data shared with universities and other nature observers in the region. Another trail connects the two neighborhoods, making it easy to visit neighbors without getting on a road. We hope to expand the trail network beyond High Cove by working with neighboring landowners to share access.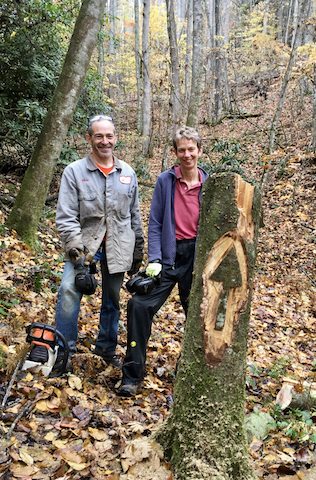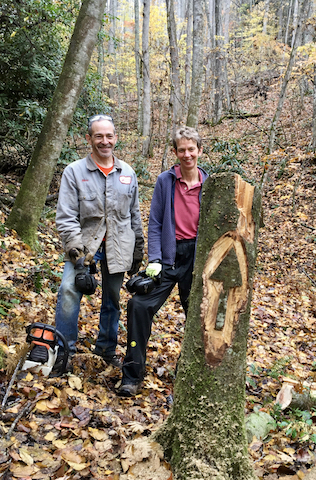 Although hikes may have a focus like getting exercise or getting someplace, I love the way a trail just lets you be in the woods. Forest-bathing, the Japanese call it: shinrin yoku. There's a growing body of scientific evidence about how good this is for our bodies and our minds. Now that I think about it, this is a great time to just step outside.